Sue and I decided to replace the taps and faucet in the downstairs bathroom. The old one leaked and didn't work all that well. I figured it should be easy enough for me to do.
Here is the sink before.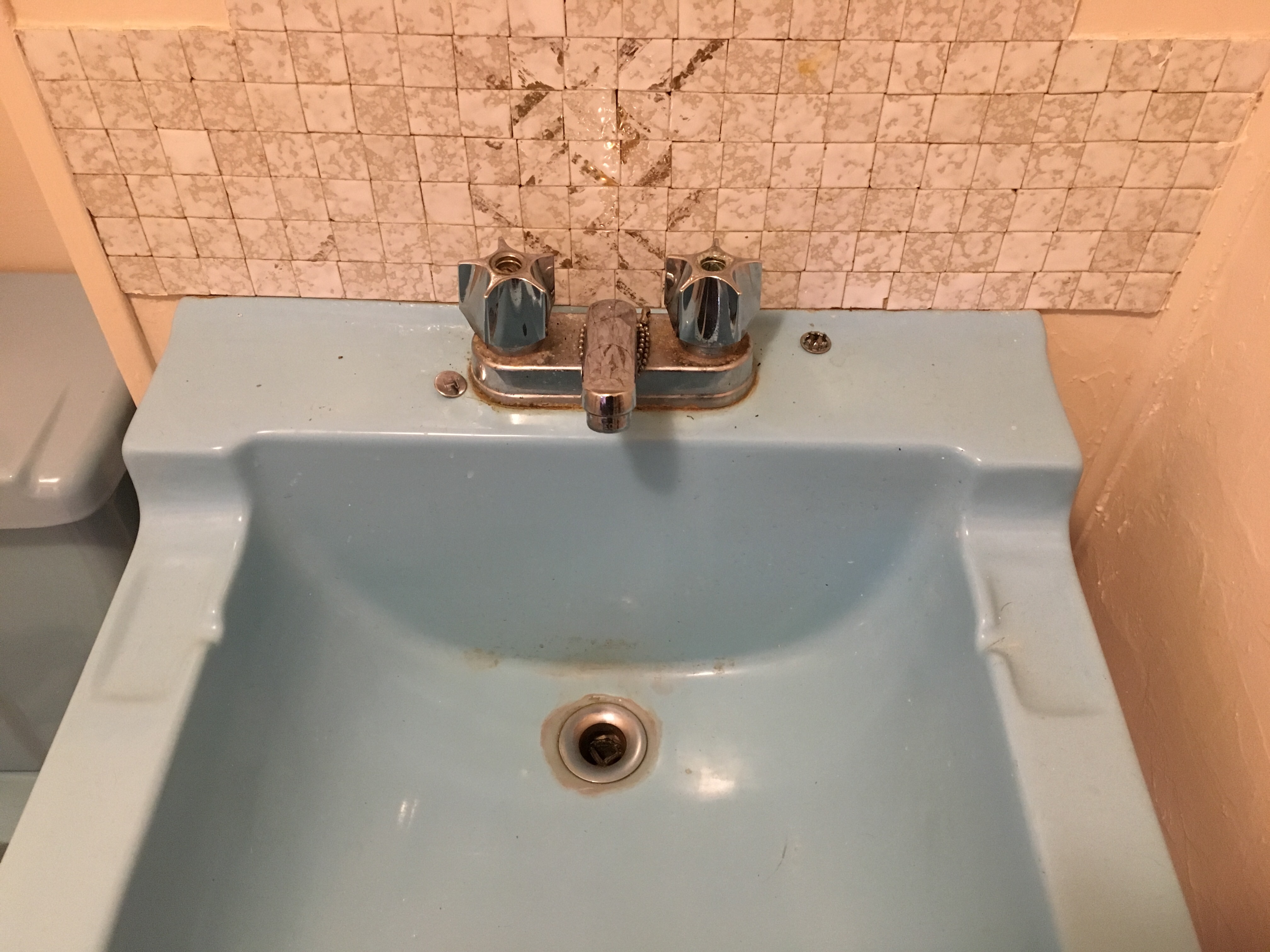 First hurdle was disconnecting everything.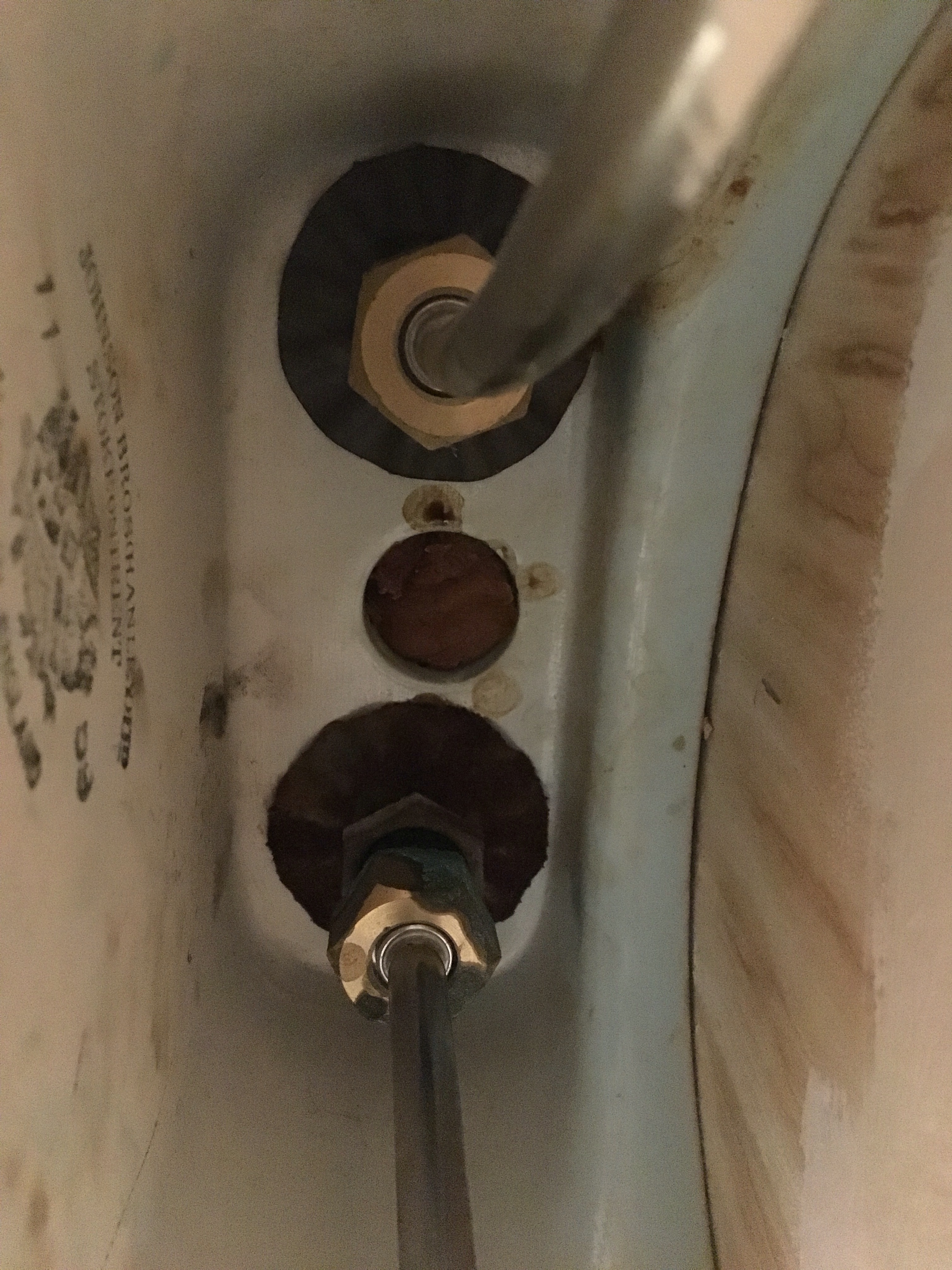 A tight space for a wrench to get into. I eventually loosened one of them but the other was hopelessly corroded. I then decided to take the sink off the wall.
Notice the tile backsplash above? It was flush with the sink, so I ended up having to pull off some of the tiles to get the sink off.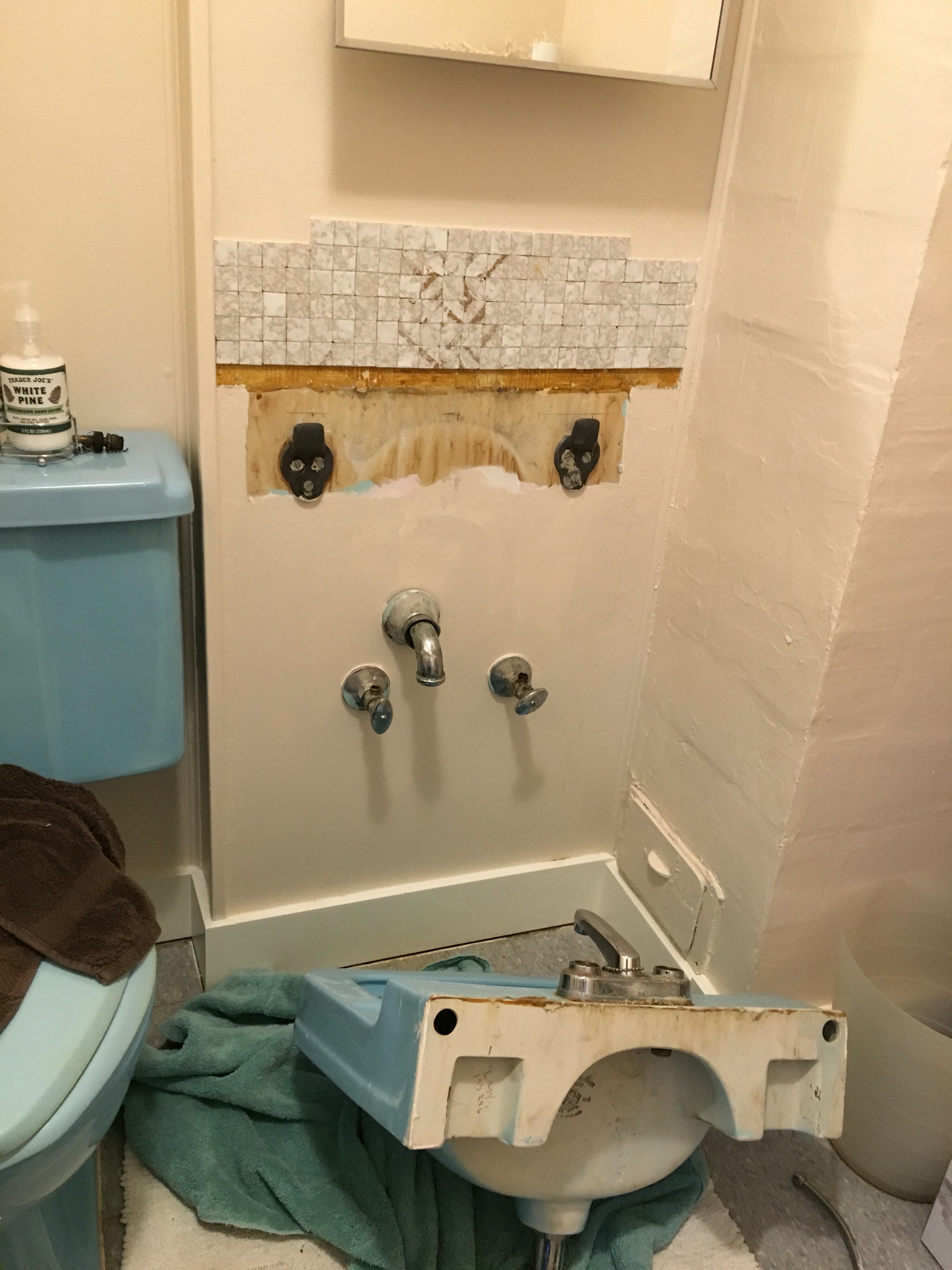 Once the sink was off I was able to take off the old hardware with a bit of cursing and elbow grease. The new hardware went in easily enough and I mounted the sink back on the wall.
I want to buy new water lines, but the last problem to solve before the sink returns to service is connecting the sink drain pipe to the drain in the wall. The new pipe coming from the sink is much longer than the old one. I will have to consult someone about this.
Here is the new (non functioning for now) faucet.